Presenters
The workshop will be facilitated by two extraordinary scholars who are also Rinzai Zen practitioners, each with decades of dedicated practice, and assisted by the Abbot and staff of Charles River Zen.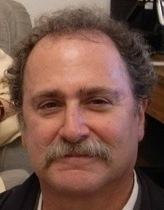 Kendo Harold Roth, Ph.D. began practicing Rinzai Zen with Jōshū Sasaki Rōshi in 1969 and was ordained a Zen monk in 1987. Kendo is a Professor of Religious Studies at Brown University and the Director of the Contemplative Studies Program the first of its kind in North America. He is the author of six books, including Original Tao: 'Inward Training' and the Origins of Taoist Mysticism, and the editor of About Tathagatha Zen, by Kyozan Jōshū Sasaki Rōshi.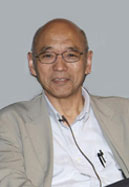 Victor Sōgen Hori, Ph.D. received his Doctorate in Philosophy from Stanford University in 1976 and was ordained a Rinzai Zen monk at Daitoku-ji Monastery in Kyōto in the same year. He devoted the next thirteen years to training in Rinzai monasteries in Japan before returning to North America.  Sōgen is on the faculty of McGill University as an Associate Professor of Japanese Religions in the Faculty of Religious Studies.  He is the author of three books, including Zen Sand: The Book of Capping Phrases for Kōan Practice.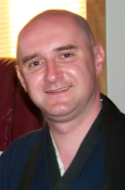 Dokurō Roland Jaeckel, Oshō has been studying Rinzai Zen since the early 80s and was ordained a Zen monk by Jōshū Sasaki Rōshi in 1989. In 2001 Hōun-an Dharmacloud Hermitage was founded and is currently offering Rinzai Zen practice under the name of Charles River Zen. Dokurō received Temple Dharma Transmission from Sasaki Rōshi and became an Oshō (Zen Teacher) in 2004. Dokurō served as the last abbot of the Cambridge Buddhist Association and currently is Buddhist Chaplain at Harvard University.